This step by step guide is designed for the Pakedge RK-1 Router.
A static route allows devices to communicate on multiple networks. In most cases this is so you can use features like CEC, RS232, IR, Video wall and more with Just Add Power.
Log into your router

1. Click network

2. Click Static Routes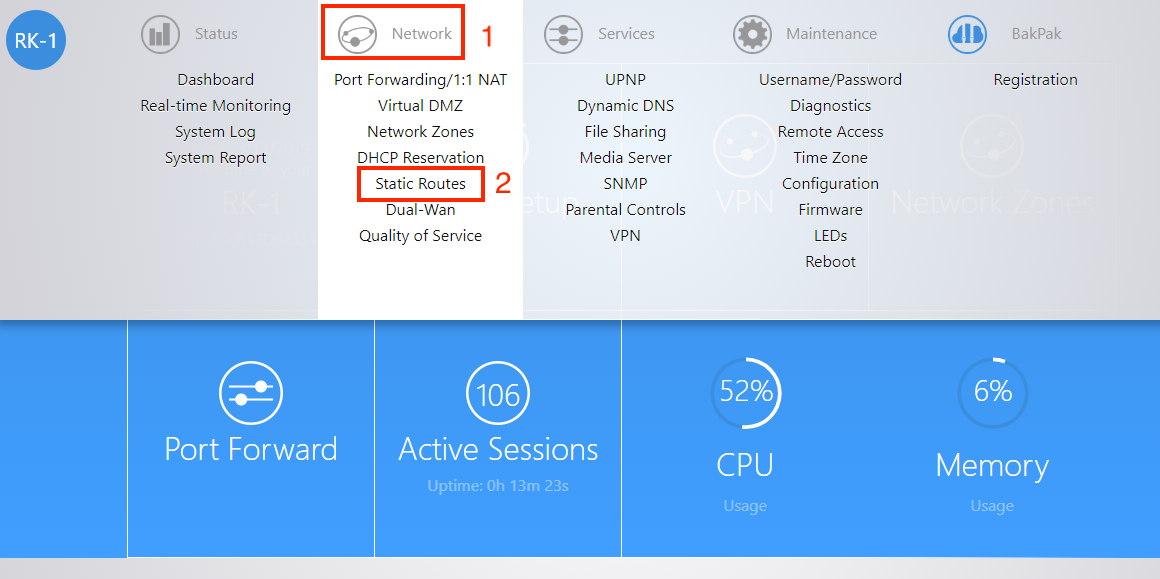 Fill the boxes in with the information for your video system.

Target IP Address (J+P Network): This is your video network scheme. Example 192.168.200.0

Target Network (J+P Subnet): This is your video subnet. Example 255.255.255.0

Zone (LAN): Select this drop and and change it to LAN

Gateway (Switch IP): This is your video switch IP address. Example 192.168.1.55. NOTE: The Pakedge router will have a drop down with all of the network devices on the lan. You may find the switch in this drop down and select it or go to the bottom and select custom and manually type the IP address.

Metric: This setting should be 10. Once clicked click Apply at the bottom.

Confirm you see the newly created static route. This section also shows the new static route To test this enter the IP address of a JAP receiver into your browser. Example 192.168.200.130 ( if that is your JAP IP Scheme) a JAP web page will load if your route is functioning.